From Adriano Manocchia's Studio: The Ocean Breeze
The last few days of this strange Summer, are already upon us. Mother Nature has kept us guessing all throughout the season on what to expect next, and it has never been what we would have predicted. A very cold Spring, followed by torrential rain, unusually hot and humid temperatures, and very confused insect life has made fishing in the Northeast quite a challenging sport. As a consequence my outings in search of those elusive trout, have been sporadic to say the least. Instead I found myself yearning more and more for the salty ocean breeze and expressed these yearnings in a series of nautical and coastal paintings. While at the easel I could almost feel the cool breeze and the spray of the waves as I watched from the breakers…
Waves 3 is one of the dramatic renditions of these musings. In this plain aire oil measuring 11″x14″ the towering wave becomes the strength of an intimidating but also exhilarating ocean.
The other painting I want to share with you, is a still life oil on panel titled Full Sail. It was created with you sailers (or sailers-want-to-be such as myself) out there. The painting that measures 25.5″x25.25″ was inspired by an old photo of a classic sailboat and composed with the help of a dear friend very knowledgeable about the nautical life's history. The soft patina of the brass fog horn well compliments the creased photo and the well read books, while the snaking rope softens the otherwise straight lines of the composition.
Both paintings can also be viewed at www.adriano-art.com/?availableart along with other available art. If you have any questions or would like to acquire artwork feel free to contact Teresa at 518-677-5857 or by e-mail at teresa@tsmandco.com
Hope these last few days of Summer will bring you the soothing sound of crashing waves and the serenity of sailing trips into the sunset.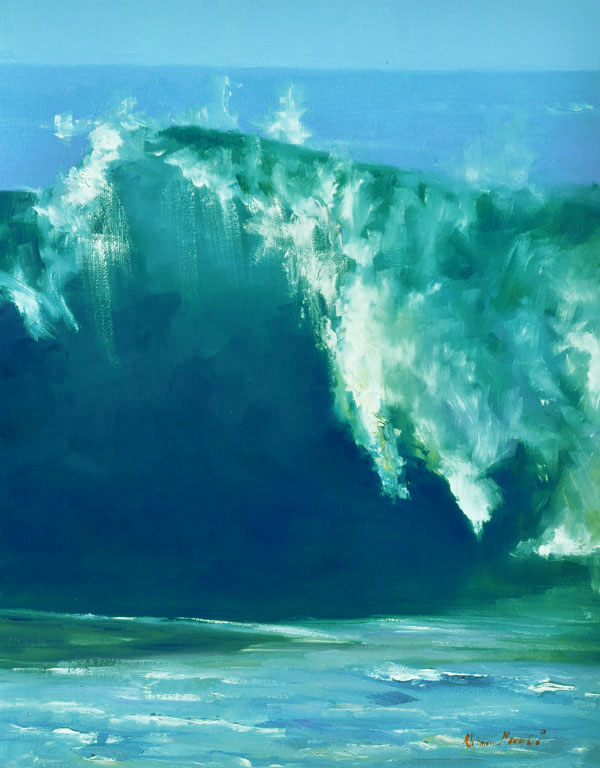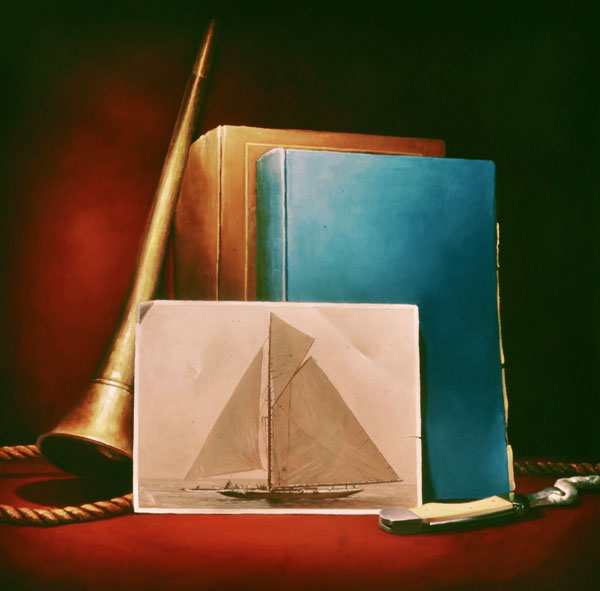 These and other available paintings can be viewed by visiting the following page on my website www.adriano-art.com/?availableart
For information please contact:
Teresa Manocchia
87 White Creek Shunpike Road
Cambridge, NY 12816
Tel: 518-677-5857
info@adriano-art.com
http://www.adriano-art.com