An Elegant Affair In The Green Mountains
If you happen to pass by the magnificent Orvis flagship store on Route 7A in Manchester Center, VT during your Summer travels, make sure to stop and visit this unique and elegant store. One of my large paintings "Sharing the Morning" is currently hanging above this incredible stone fireplace located in the store's main lobby. The original oil on panel measures 29″x44″ and comes framed in an exquisite carved custom-made mahogany frame created by Master craftsman Richard Sweeney.
Enjoy the experience of browsing through the store with its collection of outstanding merchandise and make sure to go and see the huge trout swimming in the ponds at the back of the store by the fly fishing department. You'll be amazed!!!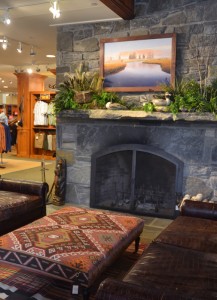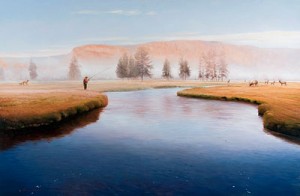 These and other available paintings can be viewed by visiting the following page on my website www.adriano-art.com/?availableart
For information please contact:
Teresa Manocchia
87 White Creek Shunpike Road
Cambridge, NY 12816
Tel: 518-677-5857
Fax: 518-677-2592
info@adriano-art.com
http://www.adriano-art.com